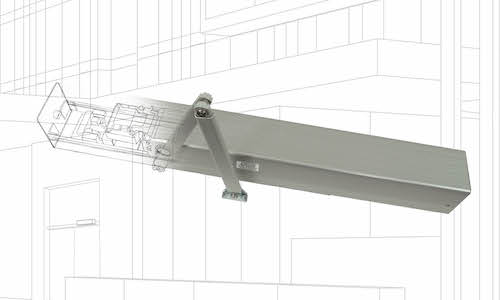 SDC's AUTO series operators can power all of SDC's motorized ELR products.
Why should you care?


AUTO series operators eliminates the need for a separate power supply to power latch retraction products with it's own built in 1 Amp+ power supply!
Since 2012, when SDC launched the

QuietDuo™ LR100 series

– the

first retrofit motorized ELR kits

to convert mechanical exit devices – we've been "quietly" leading in electric latch retraction upgrades for access control.
SDC now provides these same

high performing motorized ELR features

in the

new American Made S5000 series storefront

and

S4000 series industrial

electrified exit devices.
The new electrified devices, in addition to the existing LR100 series retrofit ELR kits and 7600 series motorized ELR mortise locks are

conveniently compatible

with

low energy operators

including

SDC's AUTO series.
Highlights of our AUTO series operators include: