Meet The Need To Fight The Spread of Infection And Never Touch A Door Again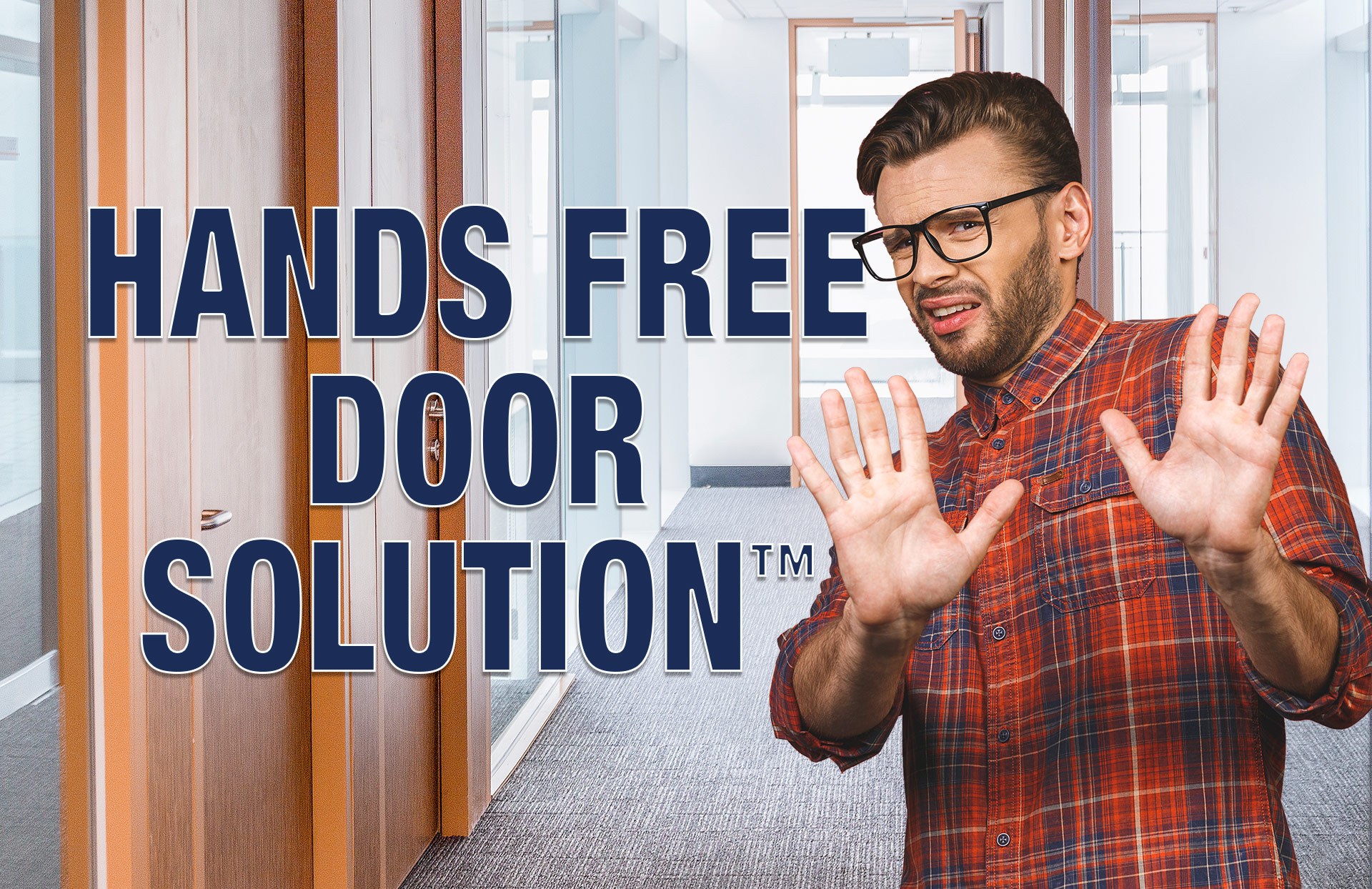 SDC's Hand Free Door Solutions meet the need for public health and Fire and Life Safety or ADA compliance. No need to ever touch a door again on the way in or out of a facility, office or bathroom. A wave of the hand in front of the 474 Sanitary Touchless Wave-To-Open Switch activates the Auto EntryControlTM Low Energy Swing Door Operator for entry or egress.
Great Solutions for hospitals, labs, cleanrooms, schools and other facilities where public health safety and contamination control is required.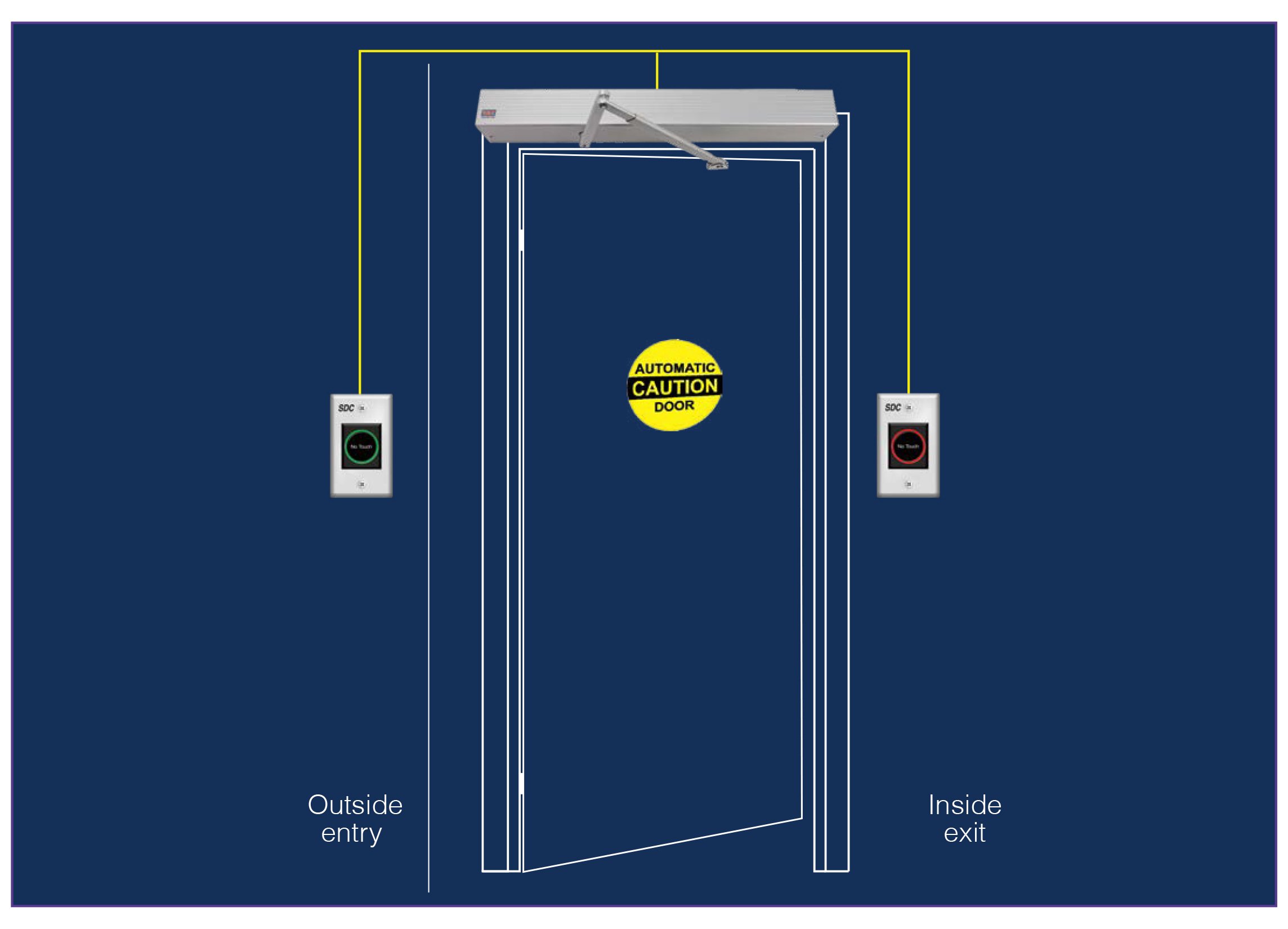 Build Your Own Hands Free Solution
Use Auto EntryControlTM and No Touch Wave-To-Open Switch to create your own Hands Free Solution with or without Access Control Hardware for flexible solutions to meet Fire & Life Safety or ADA compliance.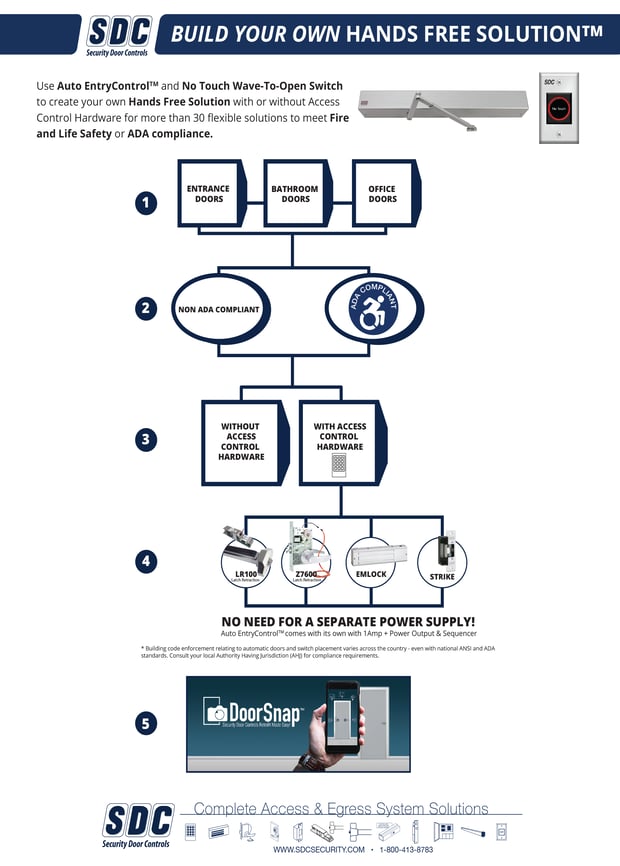 How It Works
Select the Door Type
Confirm if Door Opening needs to meet ADA Requirements

If Door Opening doesn't require Access & Egress

Control, simply order (1) Auto EntryControlTM Low Energy Swing Door Operator and (2) 474 Sanitary Touchless Wave-To-Open Switches for inside and outside the door.
If Access & Egress Control is required, select the type of access control hardware for your door application before ordering.
NO NEED FOR A SEPARATE POWER SUPPLY!
Auto EntryControlTM comes with its own with 1Amp + Power Output & Sequencer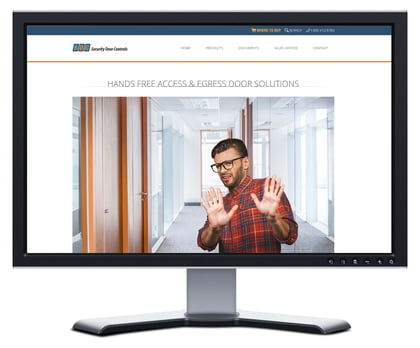 Visit
SDCsecurity.com/HandsFree
for PDF downloads of most common
Hands Free door configurations
OR