Code Compliant, Flexible Access & Lockdown Control
No Classroom Security Solution Is Complete Unless It Also Addresses Life Safety. For example, fire is statistically more than three times likely to happen than an active shooter situation in a school*. School administrators considering security, risk mitigation and liability should only consider traditional, tested, locking products that meet the code requirements for providing life safety in addition to security.
SDC's Classroom Lockdown Solution products are time-tested components providing security, life safety, and flexible access & lockdown control.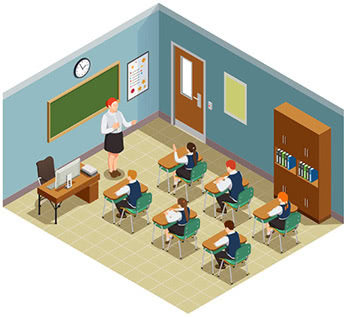 They allow the door to be locked from the inside of a classroom without requiring the door to be opened, yet can provide notification and allow authorized access by staff and emergency responders in case someone inside the room intends to cause harm or injury.
SDC's solution provides specifically designed classroom security locking functions that allow users to quickly lock the door from either side and meet code requirements for free egress, fire protection and accessibility. They are the fastest and safest solution for "lockdown" situations and minimize the possibility of an exit being blocked during an emergency.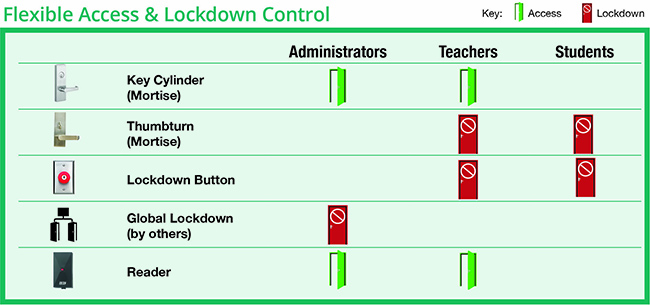 The SDC Classroom Lockdown Solution addresses three simple classroom door locks guidelines to ensuring life safety and security◆:
Opens from inside without prior knowledge. One lever-turn operation.
Locked and unlocked from the inside of a classroom while still allowing staff entry in an emergency.
Locked automatically or have a simple locking mechanism such as a pushbutton, key, card, fob, fingerprint, etc., that can be locked from inside the classroom without having to open the door.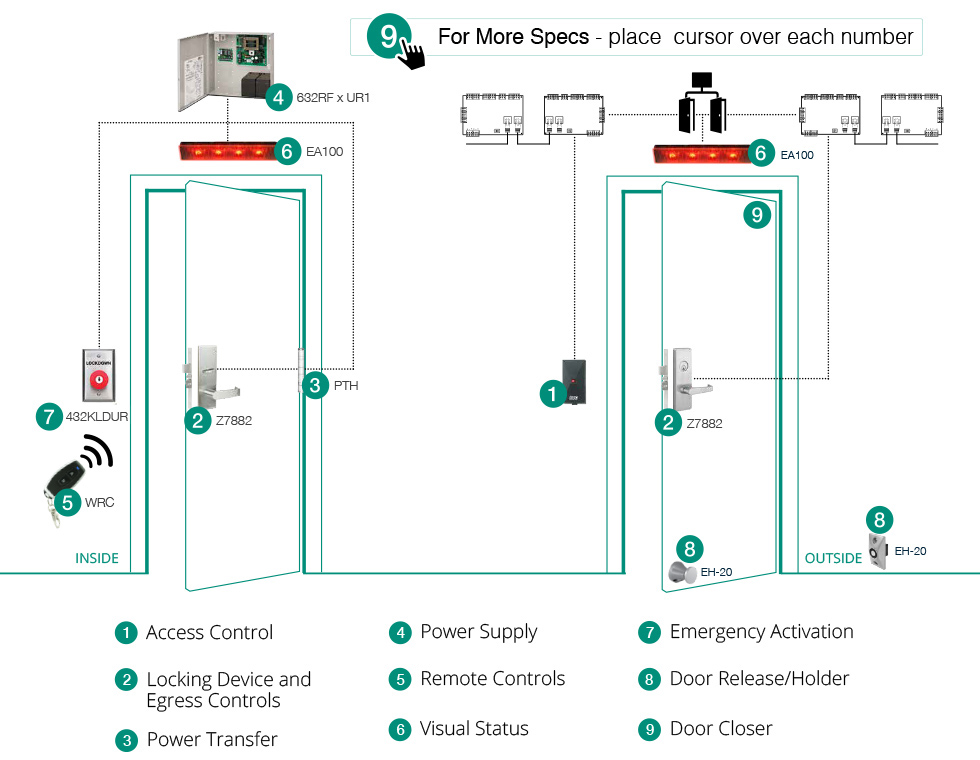 For More Info and PDF Downloads, Go To
https://sdcsecurity.com/Classroom-Lockdown.htm
* "Finding Reasonable Solutions to the Problem of School Safety." April Dalton. Doors & Hardware, March 2015.
◆ Door Security & Safety Foundation: www.doorsecuritysafety.org