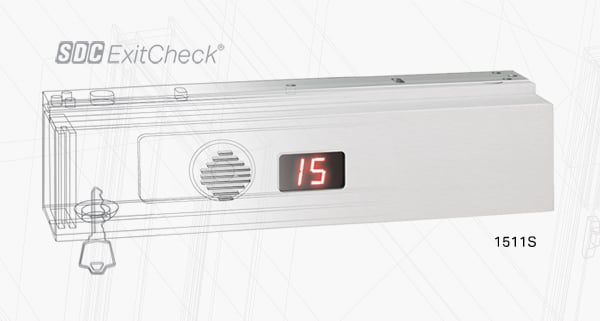 Proven Delayed Egress Innovation
SDC pioneered the revolutionary delayed egress locking category to the industry in 1985 before patenting and launching ExitCheck® 1511S series in 1995 – the world's first delayed egress lock to integrate a visual digital display, verbal countdown and alarm tone, alternating verbal message and door release indicator. Since then, our delayed egress solutions have only gotten better with the ExitCheck®1511T series for double doors and the 1581S series mini delayed egress for smaller security needs and budgets. Every SDC delayed egress product and system solution is designed, engineered and built in America.
Leaders in Delayed Egress Applications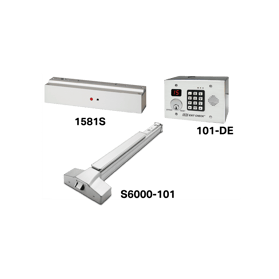 With 27 years of real world operational experience and applications, SDC has developed the premier line of delayed Egress solutions offering the most choices, flexibility and customization available in the market. 101-DE Series ExitCheck® delayed egress controllers, S6000-101 series all-in-one exit devices, and S6000-DES series delayed egress slave devices help to provide a SDC delayed egress rim, surface vertical rod or mortise exit device solution for virtually any door opening or budget. Found in hospital/healthcare, airport, transportation, public venue, retail and commercial locations, SDC delayed egress products and systems proved the safety, security and code compliance demanded by integrators, dealers, building owners and users worldwide since 1985.