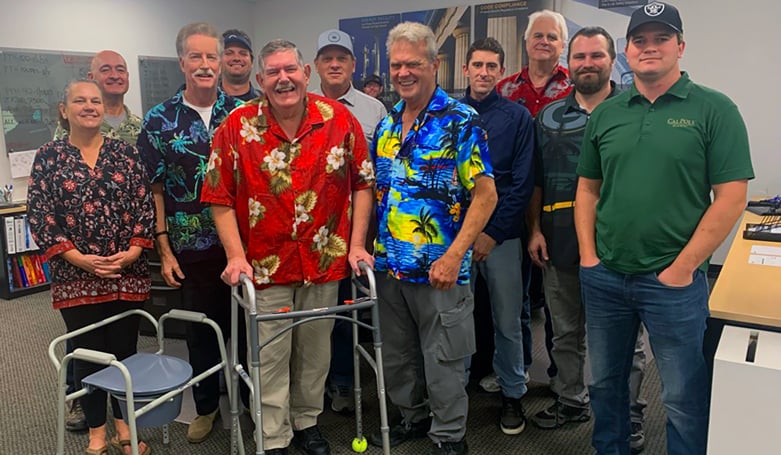 Les Neal, 42+ year industry veteran and SDC's Factory Sales Associate, endured some good-natured ribbing on his official retirement from SDC and the Door Hardware industry today.
Les bolstered our inside sales support capability with his years of locksmith, door, frame, hardware and architectural sales experience on behalf of manufacturers, distributors and rep firms, as well installation, facilities management, teaching and institutional locksmith knowhow.
"Believe it or not, I was actually two days late to my first job in the industry as an apprentice locksmith," Les explained. "Since then, I prided myself on punctuality and always showing up for my clients. It's been a great ride and I'm thankful to SDC for letting me share in the experience."
SDC is grateful to Les for his superb attitude, mentoring, and authenticity during his time with us. He even showed up on time for his last day! Rumor has it that during his retirement in Texas - his home state - Les is stoked to hold classes in how to speak some gnarly California English...for sure.