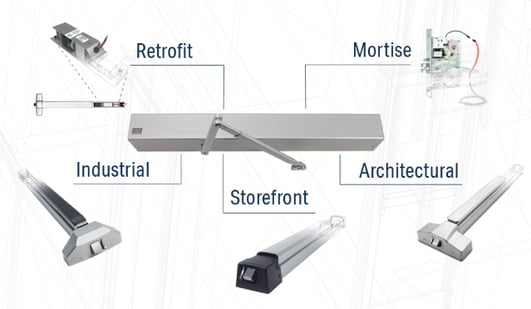 Electric Latch Retraction (ELR)
Since 2012, when SDC launched QuietDuo™ – the first Motorized ELR Kits to convert mechanical exit devices – we've been "quietly" leading in electric latch retraction (ELR) upgrades for access control. This includes retrofit solutions for most brands of exit devices, as well as innovative SDC exit devices & mortise lock-sets with factory-installed ELR and automatic door operators with a built-in 1 Amp+ power supply to power them.
With advancements in electric motor technology, the use of a motor for electric latch retraction provides lower current draw, quieter operation, and greater durability over time vs. solenoids.